The result of taking classes and taking a tough test of 60 questions is that I am now officially certified for Inbound Marketing! I learned it through the HubSpot Academy and the encouragement of the group I found that was presenting it via encaptiv online. I did it to improve my own inbound marketing efforts and to be able to advise my clients who are mostly small business owners who come to me for graphic, web, logo design, email marketing, or book design help. It's important that the graphic designs I create for my customers fit their inbound (or outbound) marketing strategy.
Examples of how design helps inbound marketing strategies
An example of an inbound marketing strategy might be a pdf that people can download that adds value by explaining how to solve a problem the website visitor has. Another may be to update business cards and marketing materials with social media icons. Email newsletters can share valuable insights and links to social media too. These are all great ways to attract customers and grow trust.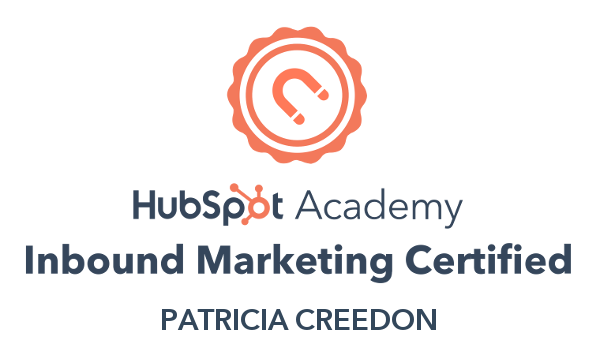 Many thanks to Keith Reynolds of TechFWD and the folks who presented with him and got procrastinating me to do this! Also thank you to Ernst Schirmer of Deep Waters Network1 who alerted me to this opportunity. And Bob Anstine of Anstine Marketing who told me originally about Deep Waters Network, one of the last live networking meetings I got to go to before the lock down in 2020!
Next up—Social Media certification!
1 Deep Waters, active as Your Local Business and Jobs Network, focuses on meaningful connections and solid business contacts and relationships, to support our regional and local economy. As of Summer 2021, this is a Network of over 550 professionals, self-employed and business owners. Learn more at: deepwaters.network@gmail.com; lead-organized by Ernst Schirmer, Greenwich.